This year the NZRHA held it's second annual Futurity show on the 23rd February 2013, at Showfields Equestrian Centre in Hampton Downs. The judge was NRHA International judge Lisa Lawson from Australia. 
The Futurity buckle was sponsored by NZ Western Show Wear & Kelly Ross. The Non Pro buckle was sponsored by Jason Melling, and the Open buckle sponsored by NZRHA. All but $200 of the Open purse was sponsored by the NZRHA, the $200 being sponsored by Kumeu Veterinary Services.
Please take note of our sponsors who are featured on the front page of our website, we truly appreciate their generosity and encourage competitors and members to support and acknowledge them.
Trophies:
Futurity Trophy & Buckle: SC The Allstar Kid – Josh Robins
Highest Placing 3 yr old in Futurity: Senor Whiz – Catherine Ladd
Open Novice Trophy: Kurt Melling – Lean On Me
Open Buckle: CL Quixotes Starlette & Mike Foster
Non Pro Buckle: CL Quixotes Starlette & Mike Foster
Futurity Champion: SC The Allstar Kid & Josh Robins
Open & Non Pro Champion: CL Quixotes Starlette & Mike Foster
SC The Allstar Kid – Josh Robins
2013 National Futurity Champion
Novice Horse Champion & Highest Placing 3 yr old in Futurity: Senor Whiz & Catherine Ladd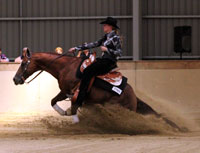 7 & Up Champion: Smart Like Smart & Kristin Gribble-Bowring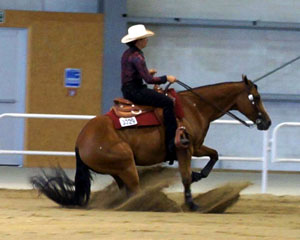 GB Hollywood Grip – Swan Michel
2012 South Island Futurity Champion at the 2012 NZRHA South Island Reining Show 
Photos thank you to Gary Holder